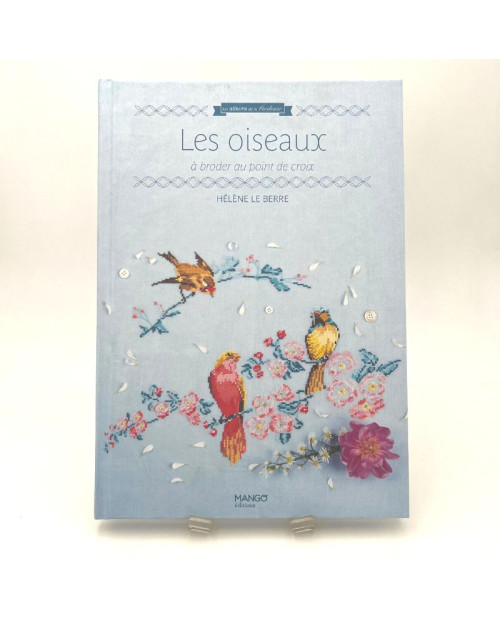  
Les oiseaux à broder au point de croix
With her romantic and refined compositions, Hélène Le Berre enchants the world of cross stitch. A talented illustrator, her embroideries are always accompanied by sketches or watercolors that allow her to refine her palette of colors, both tender and acidulous.
by Hélène Le Berre
Réf: MG576
Secured Payment with PAYBOX

Free shipping starting from 60€ purchase inside mainland France

14 Day Returns
Appreciated for their flamboyant plumage and their delicate postures, birds are among the cherished themes of embroiderers. Hélène Le Berre devotes a real ode to them, through ornithological studies and bucolic representations.
...make a shopping bag, a cushion or a birdhouse, for a light and charming decoration!