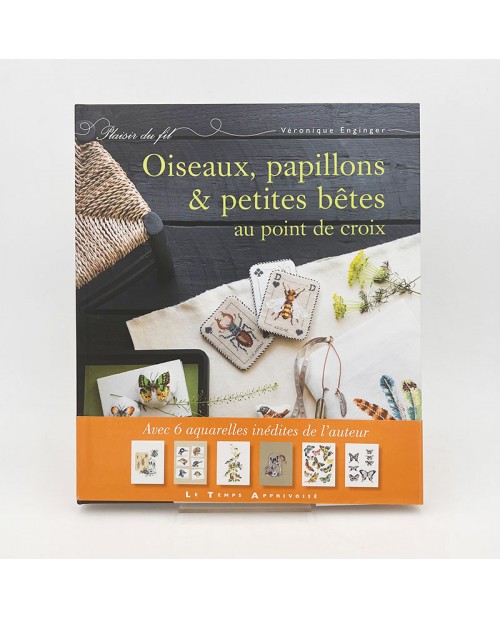  
Birds, butterflies and small beasts by cross stitch
Let yourself be charmed by the watercolors and the superb cross-stitch motifs. Discover an enchanting universe that will immerse you in the heart of nature, seen like an entomologist!
by Véronique Enginger
ref: LTA738
language: French
Secured Payment with PAYBOX

Free shipping starting from 60€ purchase inside mainland France

14 Day Returns
A special edition enriched with 6 watercolors painted by the author.
This book is organized around 3 themes: insects and small beasts, butterflies, birds.
48 embroidery charts representing a multitude of birds: chickadees, birds of paradise or nightingales; insects: beetles and ants, foraging bees; butterflies: day or night butterflies...
15 original and fine creations: kit and pouch, tart holder, coat hanger cover, cushion, shirt, cameo, tote bag... which highlight the embroidery.
6 watercolors - preparatory sketches for the author - included in the book and printed on quality paper in the style of old plates.
Language: French