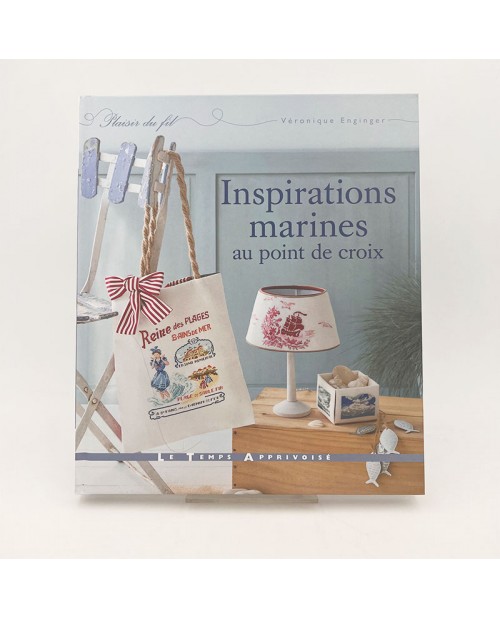  
Inspirations marines au point de croix
So set off on a journey around the sea and discover a world of holidays in the sun, distant destinations and the laughter of children.
by Véronique Enginger
item n° LTA696
Secured Payment with PAYBOX

Free shipping starting from 60€ purchase inside mainland France

14 Day Returns
Do you dream of escape, horizons as far as the eye can see, sprays and serenity?
This book is organized around 3 themes - travel, marine sensations and a naturalistic study.
In this book you will discover more than 50 charts to embroider: navigation instruments, postcards, fish, shells, corals, lighthouses, wind roses, boats, characters, waves, skies, birds.
13 fine creations: beach towel, water colorist's kit, travel diary, bathing bags, postcard holder...
Language: French