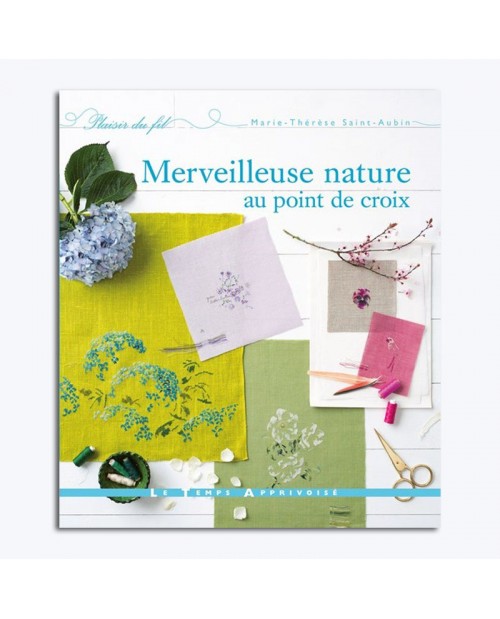  
Wonderful nature by cross stitch
Here is an original approach to embroidering in cross stitch: fabrics in bright colors or in natural tones, thin or very thick and in different materials, silk threads, moulinés or even wool...
by Marie-Thérèse Saint-Aubin
item n° LTA757
Secured Payment with PAYBOX

Free shipping starting from 60€ purchase inside mainland France

14 Day Returns
No more traditional white fabrics! Make the colors sing!
In this book you will discover:
More than 50 designs to embroider in cross stitch: exotic flowers, flowers from our gardens, bouquets, flowering branches, birds, butterflies
A splendid hymn to nature, magnified by the talent of the author and her remarkable mastery of drawing and colors
For each grid, equivalence of threads (Mouliné or silk threads) are given.
3 grids to be found at the end of the book in an insert to unfold, for a better reading of the great achievements.
Language: French