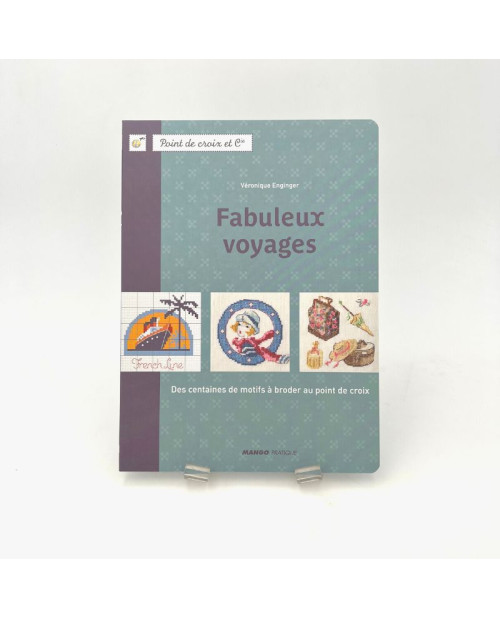  
Fabuleux Voyages au point de croix
Ref: MG301
Cross Stitch and Company series:
Each double page offers a series of patterns for embroidering pictures or small accessories. At the beginning of the book, technical advice and tips are gathered to know everything about cross-stitch embroidery.
Secured Payment with PAYBOX

Free shipping starting from 60€ purchase inside mainland France

14 Day Returns
Fabuleux Voyages - cross-stitch Creation by Véronique Enginger Mango Edition
Whether you board the Orient-Express or a gigantic ocean liner to cross the Atlantic, whether you prefer walks on the French Riviera or an African safari, immerse yourself in the world of travel of yesteryear and rediscover these destinations. which make you dream.
Pick from among the hundreds of designs to embroider travel accessories or landscapes and give an exotic touch to your works.